Court Clears Buju Performance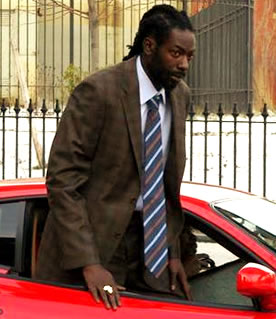 Dancehall reggae superstar Buju Banton cleared a major legal hurdle that would allow him to be back on stage in January.
The artist also known as Mark Myrie appealed a court order that labelled him a flight risk, and barred him from the upcoming performance in Miami. The Florida appeals court ruled that the issue had been dealt with when conditions were set for Banton's release on bail.
His lawyer David Oscar Markus says Banton needs to work to pay for his $20,000-a-month court-ordered security detail. Banton is under house arrest, with 24-hour security and electronic monitoring while out on bail, pending a re-trial on cocaine trafficking charges. He will perform at "Before the Dawn" at Bay Front Amphitheater downtown Miami on January 16. This will be his first performance in more than a year, since he was arrested last December.